In 2004 my husband Egbert and I, went to Miloso, Zambia for the first time. We were able to stay for three weeks. In these weeks we were able to really bond with the locals. We worked together, visited different families and were we able to offer a helping hand in the Health Post. We felt more then welcome.
Two years later in 2006 the reunion was heartwarming. It felt like coming home, a real bond of trust was created, based on solid contacts. These contacts made the current issues in this village clearer.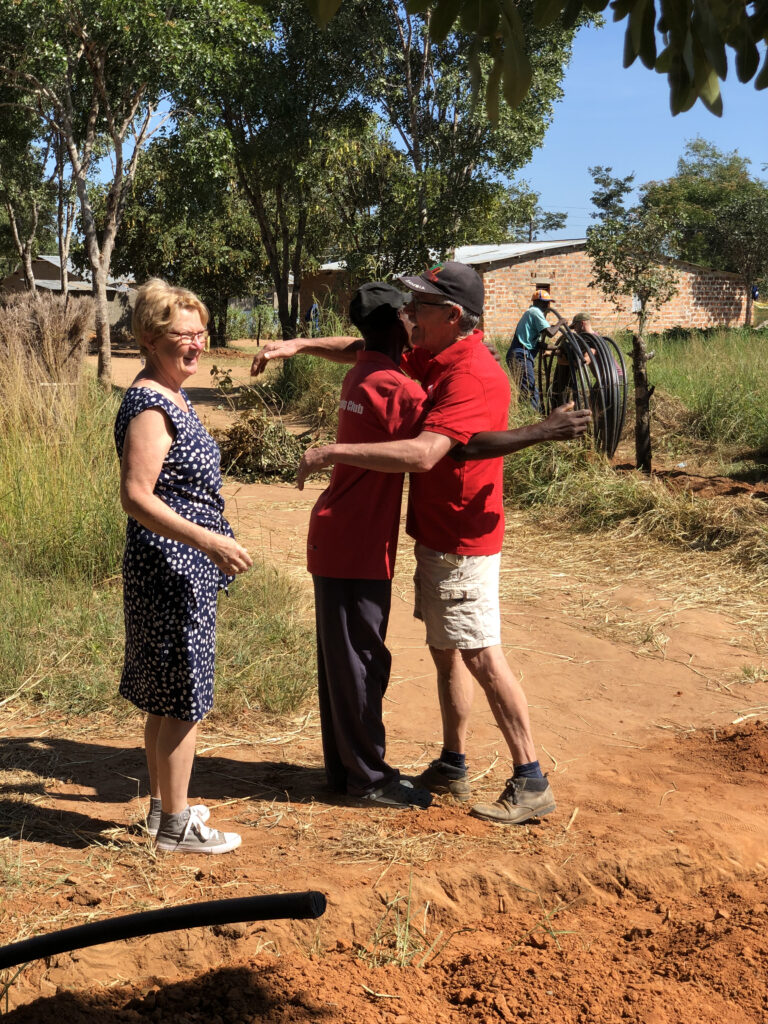 First education. Many children don't follow primary education as consistently as here in the Netherlands, but most children do go through the 8 classes they offer. You then see young people who have a lot of potential in them but can't develop it because further education is too expensive.
For instance: A father of a family with 5 children earns 50 euros per month and his wife 40 euros per month. The oldest 3 children are in secondary education and the costs are about 1200 Euros per year. Currently, the cost of education for the youngest 2 children is still almost free. How can you let your children study with this income?
Second healthcare. In the Health Post they work with a minimum of resources, this gives limitations. With some regularity the government provides a package of bandages, medicines, or HIV tests. But this is never enough. The following examples will illustrate some of the problems they face:
One day a month the Health Post staff go into the field. That means they go to a village about 15 km away to weigh and vaccinate children between 0 and 5 years old. That day the Health Post in the village is closed. On a bicycle (of Zambian quality) the nurse and assistant with a cool box full of vaccination fluid on their back set off on the dusty dirt roads. Many mothers with children from far away come to walk here to have their child weighed and vaccinated. In the course of the day the vaccination liquid runs out. Bad luck for the children who are still waiting. Better luck next time! They are still weighed, and information is given, but that is all the staff has to offer.
A few more examples: There is only one wooden spatula for oral examination in the Health post, which is not used because who uses the last spatula because than there will be none. Only one plastic cord functioning as a tourniquet when taking blood for examination. There is no blood pressure monitor, so on and so forth.
For us these circumstances were incomprehensible, but for the people of Zambia it is everyday life. During our stay in 2006 it became increasingly clear to us: we want to do something with this, we cannot leave now and leave it at that! But how? Back home we shared these experiences with family, friends, and acquaintances. Soon the question came: how can we help you? This made us decide to establish the "4 Zambia" Foundation.
Kind regards,
Egbert and Dinie Baan