About a year ago we carried out the bicycle project, in which a total of 6 Buffalo bikes went to Miloso. It's time to see how the bikes are doing and what they are used for!
We would like to once again put our main sponsor in the spotlight, Avictus thanks for sponsoring five Buffalo bikes! In the photo above we see the group wearing an Avictus t-shirt. The fifth from the left wearing the Avictus cap is Felix, he is responsible for maintenance and repair of the bicycles.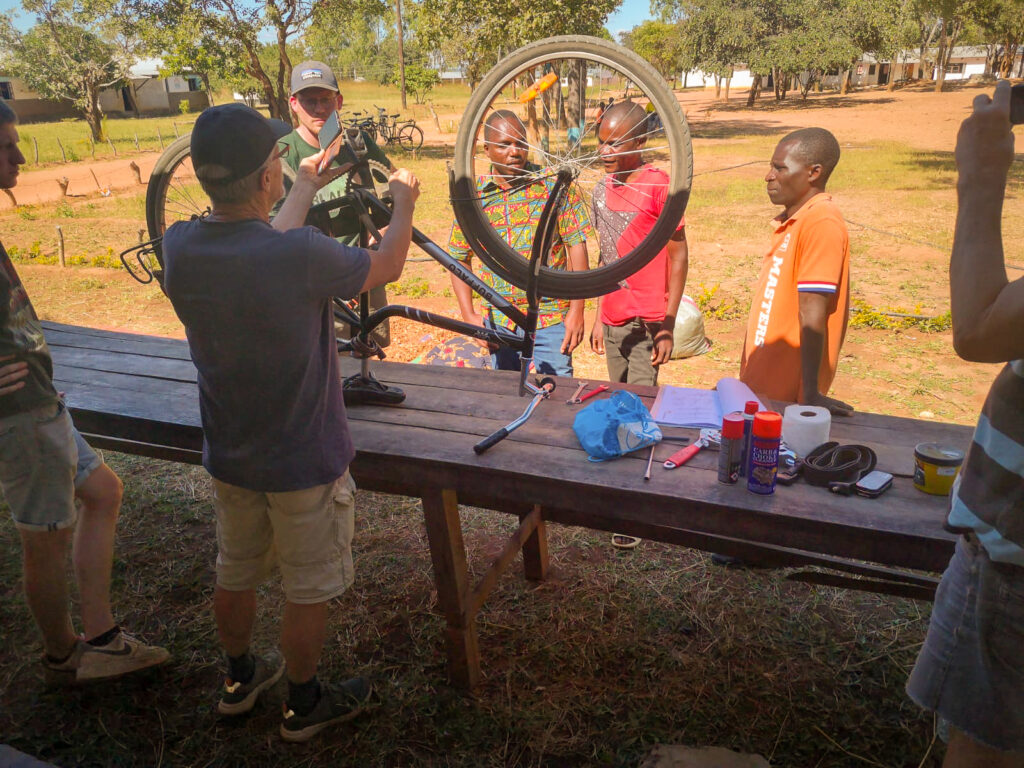 The bicycles now play an important role in Miloso. For example, they use the bicycles to go to the country, or to visit the village from their location. They have the opportunity to visit family which they can now do in one day. In addition, they can go to Mkushi to get supplies, the nearest larger town, for which they cycle 3 hours there and 3 hours back. There are only a handful of cars in all of Miloso and the rest is done on foot. The bicycles are a very valuable addition to the community.
---
For those who are not yet familiar with the Buffalo bikes, these are a special type of bicycles developed by charity World Bicycle Relief. This goal is active in Africa, also in Zambia, with the distribution of these bicycles, but not in Miloso. That is why we as a foundation decided that this is a good action for us. During the current visit there was time to take a closer look at the bikes and go through the maintenance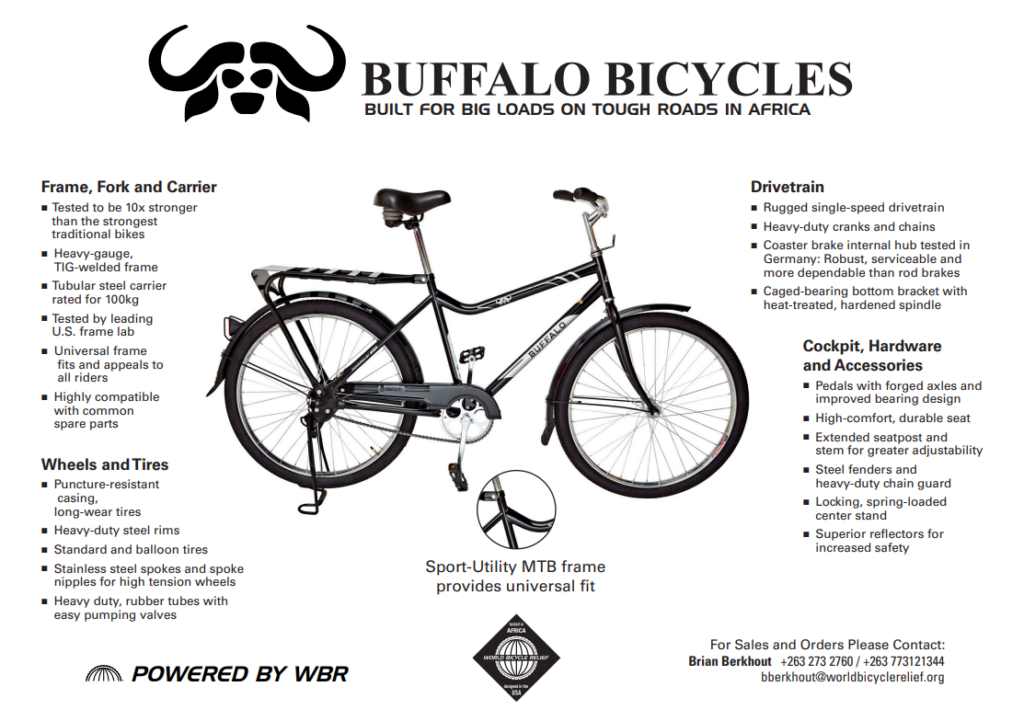 Learn more about the specifics of the Buffalo bicycle on the website buffalobicycle.com
---
Do you want to contribute after reading this post? We are working on new projects that include expanding the number of bicycles. Please see our contribution page.