In April this year, a group of us will travel from the Netherlands to Miloso. Three activities are planned to be carried out or supported there: The Harvest Plan, CookingBag 4Miloso and Bicycle Plan 4 Miloso.
The harvest plan
Due to climate change, there is less rain in the rainy season, which means less harvest,
less harvest means less food with the risk of famine. The locals have
asked if we can help, they are working on a harvest plan. They make farmland next to the
Mkushi River ready for construction, this river is a few kilometers from the village. Here they can easily
irrigate and thus generate more harvest, with which they hope to provide enough food for everyone.
They need water pump and water pipes to build a system for irrigation.
In 2019 they learned to install and connect water systems, they can do this themselves.
Estimated costs € 3000.00
CookingBag 4Miloso
At my parents' farm, the pot of rice went wrapped in a tea towel on Sunday morning
my grandfather's bed to cook the rice. The food cooks in the CookingBag.
The women in Miloso cook the food on a wood fire, often with a young child in a beautiful
African cloth on the back. They both breathe in the smoke from the fire and this is really unhealthy,
both for the mother and the child because it causes health problems of the
airways. Then it takes a lot of wood to cook in this way and with all
consequences for nature/environment in Zambia. In collaboration with Cooking Bag (see also their website), we are making plans to launch the Cooking Bag in Miloso in spring 2023.
to introduce. Estimated costs €3000.00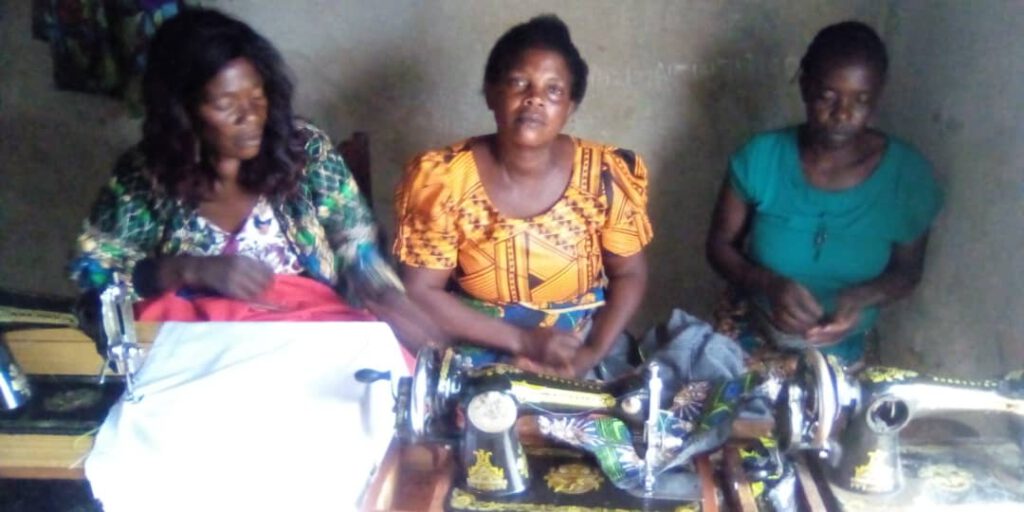 We have a dream for the future….. women from the village with their own small business, they make the
Cooking Bag and selling it to generate additional income, this is a multi-year plan.
Bicycle plan 4 Miloso;
In 2022 we were able to make 6 families happy with a bicycle from Buffalo Bicycle, see our previous posts for this. Two young men are responsible for the bicycles, for it
maintenance and repairs and they receive training for this. This may sound superfluous, but they
hardly know any bicycles there and we think it is important that they can maintain the bicycles properly, because, they cycle on dusty and bumpy dirt roads and they must be able to ride a bicycle.
repair if something is broken.